Posts Tagged 'Santa Cruz'
Santa Cruz x The Simpsons – The Complete 2nd Series available at your local skate store or the new Vans store in Lenox mall.
I love my cruiser and I love the Simpsons too. These are all very positive decks, I could go for any one.
via Highsnob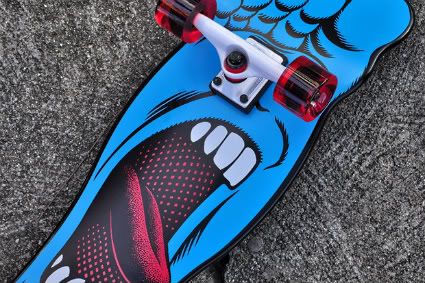 Santa Cruz presents this limited edition Cruzer featuring a new graphic by legendary artist Jim Phillips. The screaming foot is an extension of Phillips' iconic Screaming Hand design, first seen in the 80s. Only 300 of these completes were produced, offered in both a regular version as well as goofy. Retail is set at $125 USD with availability now through the Santa Cruz online store.
"Damn, I gotta get one of these, more pics after the jump."