Posts Tagged 'Marc Jacobs'
Marc Jacobs x Kidult 'Art by Art Jacobs' T-Shirt available at the Marc Jacobs store in SOHO, New York.
So the other day the infamous Kidult hit up the Marc Jacobs store in New York. The news hit every blogs as everybody assumed that Kidult had bombed another iconic store, but it turns out that it was all just a marketing scheme. I'm a huge fan of both artists, it's really dope to see the two link up to produce a such clever idea.
via Highsnob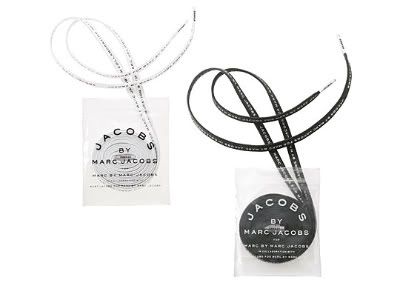 Starks for Jacobs by Marc Jacobs Shoelaces available for $4 USD a pair, at Marc Jacobs stores around the country.
"What's a better way to show the competition how fashionable you are than with Marc Jacobs Shoelaces. These are pretty cool and they're available in the classic black and white colorways. Take a closer look at the Starks for Jacobs by Marc Jacobs Shoelaces after the jump."
Read More