Posts Tagged 'Dress Track Jacket'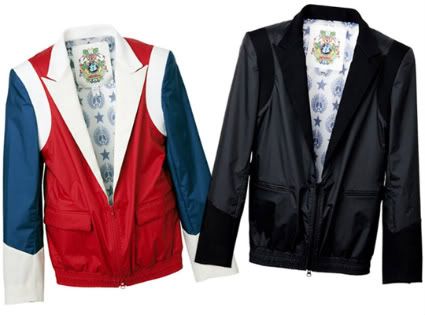 Highlighting the new Phenomenon Spring/Summer 2010 collection is the following DRESS TRACK JACKET. Offered in Black, Red or Turquoise, the jacket is exactly what the name implies – a dressed-up athletic jacket – half tux, half vintage track jacket. Now available at choiceisyours.jp.
"If you didn't know Phenomenon is the brother company of Swagger, worn by likes of Kanye West,Lupe Fiasco, The Cool Kids, Mickey Factz,Taz Arnold and a lot of other people know for their style. Both Japanese brands are super popular where they're from, these jackets are probably selling out as I'm writing this. Despite that fact these Jackets are really dope, there're a perfect blend between whats considered formal and street wear. Pics of the other colorways after the jump.
Source: Highsnobiety
Read More